Property at a Glance


Site: ±1.4 Acre site or ±60,000 sq. feet.

Property Type: Industrial

Property Address: 3640 Pipestone Road, Dallas, Texas 75212-6109

Location: The property is located on the southeast side of Pipestone Road, in the Turnpike Distribuition Industrial Park in Dallas, Dallas County, Texas. The industrial park is located along the North side of Interstate Highway 30, just West of Westmoreland Road.

Access/Frontage: 190 feet of frontage on the Southeast side of Pipestone Road. 247 feet of denied access frontage on IH 30.

Zoning: "IM" Industrial Manufacturing District.

Best Use: As zoned.

Flood Plain: None

Utilities:
Gas - Lone Star Gas
Sewer - City of Dallas
Water - City of Dallas
Electricity - TU Electric
Telephone - Southwestern Bell

Traffic: 92,000 vehicles per day on Insterstate Highway 30, East of Loop 12.

Billboard The site is currently improved with a double sided billboard that is leased on a year to year basis to Outdoor Systems, Inc. The current lease payment is $6,000/year.



Location Maps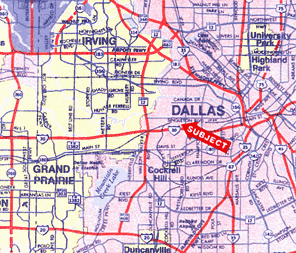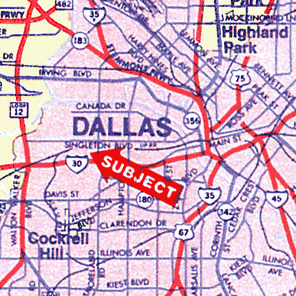 Ace Investments, Inc.
LaForge Properties LLC
2808 South 4th Street
Chickasha, OK 73018
Phone:
405-222-3050
Fax:
405-222-1793
Email:
property4@laforgeproperties.com