Property at a Glance


Site: 10.62 acres (Was 39.3 acres, west half of North side recently sold for Senior Apartments)

Property Type: Commercial and Multi-family

Property Address: Sycamore School Road, Ft. Worth, Texas 76133

Description:
Block 1, Northside, 10.62 Acres
Block 2,

SOLD



Location: North side of Sycamore School Road between McCart Street and West Cleburne Road.

Frontage: Block 1 - ± 880 feet along Sycamore School Road
See Frontage and Access Map

Access: Sycamore School Road, a 4 lane divided city street with curb and median cuts as needed.

Zoning:
10.62 Acres -"C" Multi-family:Balance of property.

Best Use: As zoned.

Surrounding Property Use: Commercial, multi-family and single-family residential.

Topography: Level

Utilities: Sanitary sewer is already on the perimeter of the property. Water lines and fire hydrants are in place along Sycamore School Road.

Traffic: Sycamore School Road between West Cleburne Road and McCart Street 13,000 vehicles per day.

Street Improvements: Four Lane divided collector streets with curb and gutter is already in place along Sycamore School Road. Street improvements should not be a condition of future development of the property.





Location Maps
Zoning Map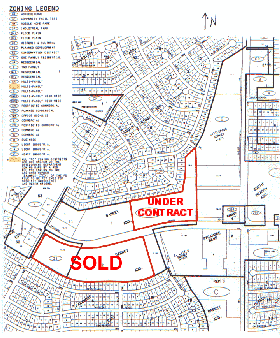 Click for an larger view of the map.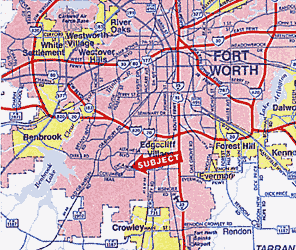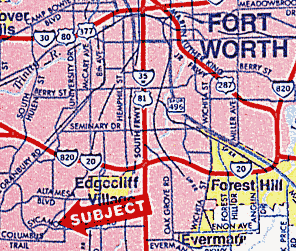 Ace Investments, Inc.
LaForge Properties LLC
2808 South 4th Street
Chickasha, OK 73018
Phone:
405-222-3050
Fax:
405-222-1793
Email:
property4@laforgeproperties.com